It's no secret that the holidays can be a very stressful time of year. For many of us, the holidays can intensify our normal fears and anxiety as we face additional demands on our money, time, and patience. We all have our ways of coping (wine, binging on holiday treats, etc). But finding a way to de-stress and disengage from the onslaught of drama this year has brought, is a worthy goal. This is the perfect year to support those you love by giving a gift that will help them achieve their personal development and mental health goals, and show that you really care.
I've put together a collection of holiday gift ideas that are all about bringing peace and joy to the ones you love. These products can complement your loved ones (or your own) existing mindfulness practice or help them jump-start a new one. By the way, I am not an affiliate partner of any of these companies or their products. Read on for my favorite picks for the best mindfulness gifts this holiday season.
Gifts Under $50
Meditation Cushion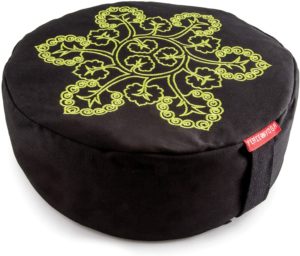 $30
This buckwheat filled cushion is a great option for the meditators in your life. Relieves stress on joints and properly supports your spine for meditation practices on the floor. This multipurpose cushion can also double as a yoga block to support your yoga poses.
Himalayan Glow Bowl Salt Lamp with Massage Balls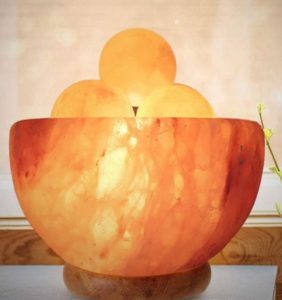 $36.79
This salt lamp emits a warm, soothing glow that you can use as a focal point throughout your meditation practice. And, I love that you can use the balls to massage and relieve muscle knots and tension.
Happy Box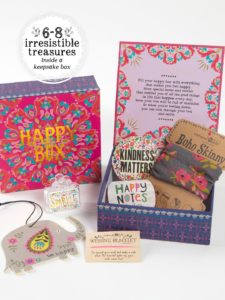 $25
I love these pretty keepsake boxes filled with thoughtful trinkets! There are 9 different Happy Boxes to choose from and they each contain 6-8 treasures inside. Who wouldn't love a fun gift filled with positive vibes?!
Scentered Aromatherapy Balm Mindful Minis Gift Set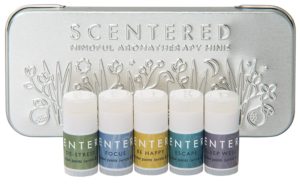 $33
Set of 5 balms in a convenient mini tin, perfect for travel. 100% natural aromatherapy balms that support stress relief, restful sleep, focus, clarity, peace, and tranquility. Helps you to mindfully transition throughout your day.
Gifts Under $20
Mindfulness Card Set
$14.59
Packed with inspiration and practical exercises, Cards for Mindfulness is a set of beautifully-designed cards that bring awareness, calm, and kindness to wherever you are. Each card includes an inspiring phrase on the front and a bite-size mindfulness exercise on the back. Featuring more than 50 accessible and enlightening practices (plus 8 blank cards for personalization), these cards are an easy way to cultivate mindful moments–anytime and anywhere.
Nature's Mark Mini Meditation Zen Garden
$15
A desktop garden is a perfect way to bring calm to your workspace. This zen garden includes an air plant, salt and river rocks, and a rake to make designs in the sand. There are three different options to choose from.
A Year of Mindful Living 2021 On-the-Go Weekly Planner: 17-Month Calendar

$11.75
The tranquil cover image and inspiring quotes throughout the year will encourage you to bring a calming moment into your daily life. The interior offers a clean layout for staying organized or keeping a gratitude journal. I love that the publisher, Amber Lotus Publishing, is an independent carbon-negative US company. They have planted ONE MILLION trees since 2008 to offset their carbon footprint and resource usage. This planner is printed on paper sourced from a combination of sustainably managed forests and recycled materials.
Practicing Mindfulness: 75 Essential Meditations to Reduce Stress, Improve Mental Health, and Find Peace in the Everyday
$13
This Amazon best-seller is written by California-based mindfulness instructor Matt Sockolov. Practicing Mindfulness makes cultivating mindfulness easy and accessible with 75 evidence-based exercises designed to bring calmness and compassion into your day-to-day. This book provides the tools you need to relieve stress, improve wellness, and practice peace of mind moment to moment and throughout the daily grind.
Lavender Eye Pillow
$16
This weighted silk sleep pillow made with lavender and flaxseed isn't just great for helping you drift off to dreamland. It's helpful for headaches/migraines and dry eyes, too. Sounds pretty dreamy, if you ask me.
Retrospec Solana Yoga Mat

$19.99
This extra-thick yoga mat is perfect for a mindful movement practice. Alleviates pain and stress on joints, neck, back, and knees for a comfortable experience. BPA free and easy to clean. Includes nylon carrying strap for easy transport from home to the studio.
Gifts Under $10
Calm the F*ck Down: An Irreverent Adult Coloring Book
$5
Sometimes a little bit of humor is just what we need to unwind and relax. This book includes 21 single-sided adult coloring pages filled with detailed illustrations and sassy, funny sayings. Don't take my word for it, though; the 10,000 plus five-star reviews speak volumes about this fun gift!
Zen as F*ck: A Journal for Practicing the Mindful Art of Not Giving a Sh*t
$9
Another super fun and humorous mindfulness gift! The road to serenity is ahead, and it's paved with a f*ck-ton of profanity. When quiet meditation and peaceful mantras aren't enough to cut through the bullsh*t and brighten your day, journal your way through positive affirmations and cathartic activities.
Westlab Mindful Epsom and Himalayan Bathing Salts with Frankincense, Bergamot and CBD Oil
$8
For a meditative bathtime experience, try these 100% natural, vegan blend of magnesium-rich Epsom and Himalayan Salts to relax the body and calm the mind. Infused with fragrant Frankincense and Bergamot essential oils and CBD (cannabidiol) to promote tranquility. Laboratory research on human cells indicates that frankincense essential oil may possess anti-inflammatory, as well as immune-stimulating properties. So there's that extra bonus 😉
Live Your Happy Toe Talk Socks
$10
These low rise socks make a wonderful gift for anyone, young or old, who enjoy whimsical socks with a touch of thoughtfulness. The design is truly one of a kind and will remind wearers to take time to practice mindfulness and let go of the stress of the day. I love my socks from Toe Talk!