A calm morning helps to get your day off to a great start. Of course, there are always going to be days when things don't go according to plan but by taking some time to get organized the night before, you'll be better prepared to handle those stressful moments. By setting aside 10-15 minutes each night to plan and organize, you'll be ahead of the game as soon as you open your eyes.
Having things in order when you awake each day helps you to sail through your morning and frees up time to enjoy priceless moments, like having breakfast with your family, or enjoying a beautiful sunrise. Read on for my 5 tips for a calm morning.
Plan Ahead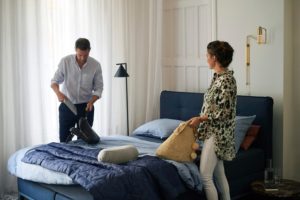 It's good to take a moment before bedtime to think about the day ahead. Having a clear focus helps to avoid distractions or procrastination. Take some time to pick out your clothes, pack your lunch, prep breakfast, organize your work bag or purse, or whatever else you need to do to make things run smoothly in the morning.
Take Time to Reflect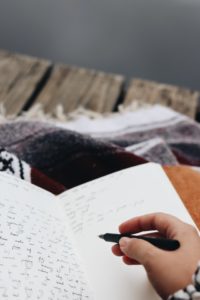 Some gentle reflection allows you to learn from mistakes and move on. It can be helpful to write in a journal, with a focus on the positive and joyful moments. Focusing on the positive right before bed can help foster feelings of happiness and contentment as you drift off to dreamland.
Power Down
Scrolling through social media or catching up on news from the day before bed can leave us feeling busy-minded and restless. Instead, put your phone away and enjoy a warm bath. Light a few candles or diffuse soothing essential oils, like lavender, bergamot, or valerian, which are known for their calming and sedative effects. Or, try a bedtime yoga flow or a guided bedtime meditation to help you ease into sleep.
Get a Good Night's Sleep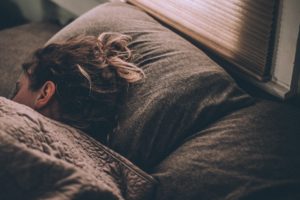 A good night's sleep can help you wake up feeling energized and refreshed. Sleep heals our bodies and minds. A consistent sleep schedule supports your internal body clock, enabling you to fall asleep more easily. Make sure your bedding, pj's, and room temperature are comfortable. Jot down any concerns or worries that may prevent you from falling asleep and gently then let them go.
Again, a warm bath, a bedtime yoga practice, or guided sleep meditation are helpful tools that can aid in restful sleep.
Rise & Shine
Instead of rushing out of bed, take the time to notice the comfort of your bed, pillow, and blankets. Stretch your limbs. Connect with your breath, set an intention for the day, or say a prayer and appreciate the blessing of a brand new day and fresh opportunities. Even if things don't go as planned, you'll have cultivated a sense of calm and made some space by getting organized the night before. So, relax and enjoy the day!
Here's a list of these tips for you to print and keep wherever you'll see it often, as a gentle reminder of how to create a calm morning.